Nokesville Christmas Bird Count
When: Sunday, December 27, beginning at 7am

Where: For more information and to register for a team, contact PWCA at 703.499.4954, alliance@ pwconserve.org

There's three ways you can help: (1) Identify and count birds in the field, beginning birders welcome; (2) Identify and count birds in your backyard, if you live in the circle boundaries; (3) Prepare and/or serve food to cold, hungry birders at the Merrimac Stone House beginning at 11:00 am.

Everyone is welcome. Birders (including beginners) join a team that covers a defined portion of the total count area. To find out more and register, email alliance@ pwconserve.org or call 703-499-4954. Read more...
Bird Walks at Merrimac Farm

When: Sunday, September 27, 8am (the last Sunday of every month)

Where: Merrimac Farm, Stone House, 15020 Deepwood Lane, Nokesville


We'll look for birds as we travel through the uplands to the edge of the floodplain, covering a variety of habitats, including open fields and woodland edges. Everyone is welcome.

View the bird list for Merrimac Farm HERE.

Dress for the weather, bring binoculars and cameras. More info and RSVP (appreciated) to PWCA , 703.499.4954 or alliance@pwconserve.org.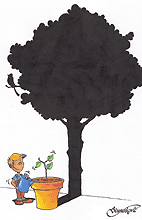 Prince William Conservation Alliance is a nonprofit watershed organization serving Prince William and surrounding communities. We're working to explore, enjoy and protect our natural areas, and increase community involvement in stewardship opportunities.
Most of our programs are free of change thanks to the generous support from people like you! Click here to read more about us. Click here to donate and support local opportunities!