Wildlife Garden Workdays
Where: Stone House at Merrimac Farm, 15020 Deepwood Lane, Nokesville

Questions and RSVP (appreciated) to 703-490-5200, alliance@ pwconserve.org.

Read more about this great project here.

We planted more than 50 trees and shrubs this last spring and the wildlife garden is taking shape. We can't wait for spring!

Now we need to keep up the good work.

Planting is a tough job, but all is easily lost without long-term maintenance. Please join us for a morning of weeding, pruning, watering, and wildlife watching.

Workday Schedule
Saturday, June 13, 9am
Tuesday, June 23, 9am
Sunday, June 28, at 2pm
Tuesday, July 7, 9am
Tuesday, July 21, 9am
Sunday, July 26, at 2pm

Questions and RSVP (appreciated) to alliance@pwconserve.org,703.499.4954. We appreciate your help! Read more about Merrimac Farm Wildlife Management Area HERE.
PWC Eco-Park: Environment, Energy and Education
Talk: Thursday, June 4 at 7:30pm at Bull Run UU Church, 9250 Main St., Manassas

Tour: Saturday, June 6, at 10:00am. Meet at the PWC Landfill, 14811 Dumfries Road, Manassas

Tour is limited to 40 participants.

RSVP REQUIRED: alliance@ pwconserveorg, 703.499.4954

Speaker, Tom Smith, Prince William County Public Works, Solid Waste Division Chief.

Prince William County is working to transform the Landfill into a community resource for producing green energy, recovering valuable material and providing opportunities for research and education. The Eco Park will focus on the three E's -- Environment (Sustainability and Environmental Protection), Energy (Renewable Technologies) and Education (STEM and Ecology).

The goal of the Eco-Park is to educate the public on the importance of ecological sustainability, how we can protect the environment and exceed requirements in a cost effective manner.

A tour of the Landfill Eco-Park will be held on Saturday, June 6, 2015 at 10:00am as a follow up to the conversation. For more info and to RSVP (seating is limited to 40), email alliance@pwconserve.org or call 703.490-5200.

Walking Tour: Past, Present, and Future of Downtown Manassas

When: Saturday, July 11, 10-11:30am

Where: Manassas VRE Station, 9451 West Street, Manassas 20110

RSVP: alliance@ pwconserve.org, 703.499.4954

Tour Leader: Charlie Grymes, PWCA Chair

Since the 1850's, the development of homes and businesses at Manassas has been based on transportation. A train depot still services passengers, and the city is at risk of evolving into a walkable community. The defunct Journal-Messenger newspaper building and a nearby carwash are morphing into new housing, as the city invested in "streetscaping" and festivals to develop an arts and entertainment district.

This walking tour will examine the history of the downtown, changing patterns of transportation and land use, and what's next as elected officials propose expanding VRE/Amtrak and a new bypass on Godwin Road to divert commuter traffic.

Bird Walks at Merrimac Farm
When: The last Sunday of every month, beginning at 8:00am.

Where: Merrimac Farm, Stone House, 15020 Deepwood Lane

We'll look for birds as we travel through the uplands to the edge of the floodplain, covering a variety of habitats, including open fields and woodland edges. Everyone is welcome.

View the bird list for Merrimac Farm HERE.

Dress for the weather, bring binoculars and cameras. More info and RSVP (appreciated not required) to PWCA , 703.499.4954 or alliance@pwconserve.org.
Volunteer - 2015 Bluebird Trails Open for Business Soon!
When: Sunday, March 29, 2:00 to 3:30am

Where: Meet in front of Chinn Library entrance

RSVP appreciated. Call PWCA at 703-499-4954 or email alliance@ pwconserve.org.

Thanks to the many people who install and tend nesting boxes, Bluebird populations are growing. We need volunteers to help monitor the Bluebird Trails at Merrimac Farm, Chinn Park, and Veteran's Park.

Volunteers make sure all is well, address problems as needed, and record information about activity in each of the nesting boxes included in the Chinn Park Bluebird Trail. Volunteers follow a protocol to ensure birds nesting in the boxes are not disturbed.

This is a great activity for families. It takes about 90 minutes to cover an entire trail... unless you notice interesting things along the way and stop to take a closer look! There's nothing quite like seeing newborn Bluebirds grow from hatchling to fledgling.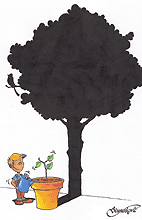 Prince William Conservation Alliance is a nonprofit watershed organization serving Prince William and surrounding communities. We're working to explore, enjoy and protect our natural areas, and increase community involvement in stewardship opportunities.
Most of our programs are free of change thanks to the generous support from people like you! Click here to read more about us. Click here to donate and support local opportunities!