It Can Happen Here - Healthy, Sustainable Communities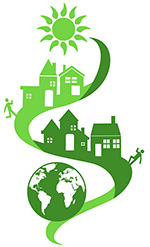 Tuesday, June 25, 6:30 to 8:30pm
Water's End Brewery, 12425 Dillingham Square, Lake Ridge, directions
Prince William is unique within the Northern Virginia region, from the Potomac River shoreline to Bull Run Mountain. It's time to take advantage of our assets.
Join PWCA and Tom Eitler, Senior Vice President of the Urban Land Institute, for a discussion on how new development could redefine Prince William County's image to attract and retain talent as a means to compete in the Washington DC region, supporting our vision to create healthy sustainable communities.
Understanding the Land Economics of the Rural Area

Prince William County should consider exploring what the current and future demand is for agriculturally-related uses and limited business uses in the rural area. Understanding the socioeconomic trends that are affecting an area can help localities identify the potential for future land uses. Prince William County has 80,000 acres designated for rural uses. Mr. Eitler will discuss how the County may better understand and leverage the opportunities available in the Rural Area.

Compact Suburban Development

Prince William development area includes tens of thousands of acres of both vacant land and land that can be revitalized or redeveloped in the Development Area. This land will provide the County with all what it needs to meets its long-term residential and economic development goals
However, recent new residential projects in Prince William are resulting in low-density sprawl and 80s-style suburban development that is detrimental to the County's ability to attract and retain talent. The millennial and Z generations are not interested in locating in humdrum suburban areas and Prince William runs the risk that these important cohorts will not be attracted to the county.
Volunteer! Wildlife Garden at Merrimac Farm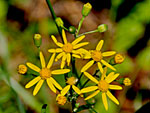 Saturday, May 19, 1 pm to 3 pm at at Merrimac Farm Stone House, 15014 Deepwood Lane, directions
RSVP appreciated to alliance@pwconserve.org, 703.490.5200
Thanks to volunteer support, we created an area at Merrimac Farm WMA where people and the environment can come together as one. It's a great area to watch wildlife, learn about native plants and pollinators, and get ideas for your own backyard.
We need help to keep nonnative invasive in check to maintain high quality habitat. Even if you can come just once, your help makes a big difference! Wear long pants, sturdy shoes, and long socks. Read more about Merrimac Farm Wildlife Management Area HERE.
Butterfly Identification Workshop - Brush Up for Next Weeks Butterfly Count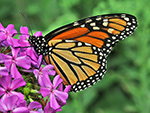 Saturday, July 13, 1 to 3pm at Merrimac Farm WMA, 15014 Deepwood Lane, Nokesville 20181, directions
RSVP Required to alliance@ pwconserve.org, 703.499.4954.
Brush up on your butterfly identification skills in this hands on workshop led by Larry Meade. From egg to adult, butterflies light up our neighborhoods and natural areas. Learn more about the butterflies you are most likely to see in the Prince William area.
Join us the following Saturday to count butterflies in the Merrimac Farm WMA Circle of the Annual Butterfly Count. Free, registration required, everyone is welcome.
2019 Annual Butterfly Count - Manassas Circle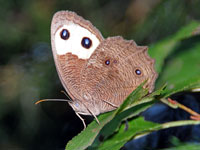 Saturday, July 20, beginning at 10 am.
RSVP required to alliance@pwconserve.org, 703-490-5200. You'll receive the meeting location for your survey team after you RSVP.
Help us count butterflies for the annual 4th of July Butterfly Count and learn more about butterfly populations close to home. This count is part of a national program led by the North American Butterfly Association (NABA), which compiles information about butterfly populations and distribution that is used to study effects of climate and habitat change on North American butterflies.
Here in Prince William on July 20, we'll form teams and see how many butterflies we can find within our count circle. We submit our compile results to NABA's national database for butterflies. We are also seeking tips on specific areas to survey - please email us if you have ideas.
Bird Walks at Merrimac Farm WMA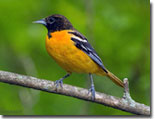 On the last Sunday of every month at 8am (except December when we sponsor the Nokesville Christmas Bird Count) at Merrimac Farm, Stone House, 15014 Deepwood Lane, Nokesville, directions
We'll look for birds as we travel through the uplands to the edge of the floodplain, covering a variety of habitats, including open fields and woodland edges. Everyone is welcome.
Dress for the weather, bring binoculars and cameras. More info and RSVP (appreciated) to PWCA , 703.499.4954 or alliance@pwconserve.org. View the bird list for Merrimac Farm HERE.